Have you ever experienced a stuck apple logo while restarting your iPhone? The problem gets bigger when it is stuck for hours, and you find no way to access iPhone data.
Chances might be that your iPhone is experiencing a crashed iPhone jailbreak, failed application update, software or hardware iPhone issues. Though, you can recover iPhone data or access it anytime when you have enabled auto backup in iCloud or iTunes.
If you have no other choice, these five solutions will get the stuck apple logo issue resolved for sure.
1. iPhone Reboot
Rebooting an iPhone can resolve many internal issues and is the most convenient way to get your iPhone working back in a normal state. Though some internal problems may persist in your iPhone, you must try the iPhone reboot once.
2. Update your iPhone in recovery mode
If the iPhone reboot didn't work for you, updating the iPhone via recovery mode can be effective. You need to connect your iPhone to a system and start iTunes to Update iOS in recovery mode. If any software update issue has stuck the iPhone on the Apple logo, recovery mode can help.
3. Restore iPhone via DFU
Proceed with this step when the problem persists in your iPhone. Restoring iPhone with device firmware update will prevent any problem occurring due to faulty iPhone jailbreak. Unfortunately, this solution can erase the entire iPhone data, so make sure you have already updated your backup in iTunes or iCloud.
4. Contact official Apple Support
Under the warranty period, your iPhone could be repaired by the official apple support if it has any hardware issue. The solutions mentioned above can fix your iPhone problem. It has a software issue but if it persists because of hardware issues, connect with official apple support if your iPhone is under warranty.
5. Data recovery specialists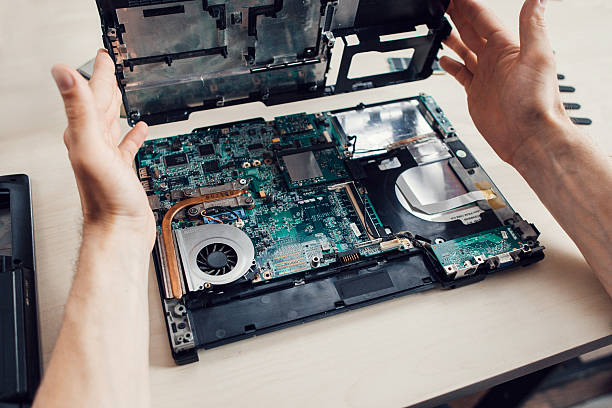 Sadly, if your iPhone has run out of warranty, then you need to look out for a data recovery specialist or tools that are effective to recover the iPhone.
Conclusion
There is no doubt that no device hasn't ever experienced corruption, failure or damage, whether it's a hard drive, SSD, SD card or an iPhone. An iPhone could fail to access your data when experiencing a software or hardware issue that could lead to data loss. One should always ensure their data is already synced in iCloud or iTunes for a safe backup so that the data never becomes inaccessible.
Why Techchef?
Techchef is the leading data recovery service in India, providing the most accurate and customized solutions for HDDs, SSDs, SD cards, Laptops and Macbook Data recovery. Our highly skilled experts have years of expertise in delivering solutions for complex data loss problems. With decades of experience, they assure you up to 100% recovery success rates guaranteed.
Visit our official website to get the best data recovery solutions for your type of data loss problem.
Techchef is a leading service provider specialized in Data Recovery & Data Sanitization services across India. The team is having more than 14+ years of experience and provide the fastest, most secure and reliable data recovery and data sanitization services.