ITunes or iCloud comes as the first thought for data backup when it comes to protecting iPhone data. However, sometimes, iTunes fails to recognize the iPhone while processing for data recovery from backup. Many issues can cause iTunes to refuse to recognize the iPhone. Here we are triggering the top issues and give nine solutions when iTunes doesn't recognize your iPhone.
Issues that cause iTunes to refuse to recognize iPhone
As mentioned, there are plenty of issues that don't let iTunes recognize the iPhone. Such failure will prevent you from accessing your backup data and interrupt the iPhone data recovery process.
Faulty USB cable
Physical issue with computer USB port
iPhone port clogged with debris
Software issue in iPhone
Malware issue
9 solutions for issues when iTunes doesn't recognize iPhone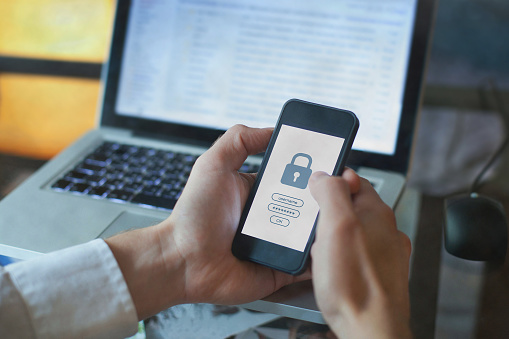 1. Relaunch iTunes
Sometimes, some issues occur in iTunes that make it refuse to recognize the iPhone. Its better to exit the application and relaunch it. Check if it is connecting to the iPhone normally. Or else, try other solutions.
2. Reboot iphone
You need to reboot your iPhone to resolve the issue. Once it gets completed, try to launch the iTunes app again.
3. Connect iPhone to other USB port
Faulty USB ports cause miscommunication between iPhone and iTunes. Fix this issue by connecting your phone to another USB port in the computer and launch iTunes.
4. Make sure your iPhone trust the computer
When your iPhone doesn't allow the computer to trust, it will stop accepting any commands from the computer. Reconnect the iPhone to your PC and unlock it; you will see a pop-up dialog box saying, "Trust this computer?". You must click trust to access iTunes.
5. Try connecting with another USB cable
Faulty or damaged USB cables can also be one of the causes of iTunes doesn't recognize the iPhone. Get a new USB cable and connect to the computer. Retry launching iTunes and see if it recognizes your iPhone.
6. Upgrade iTunes
Outdated iTunes software can be one of the culprits, and you need to download the latest version.
7. Reinstall iTunes
When updating the latest version of iTunes also fails, It would be better to reinstall the application. After downloading iTunes' new version, the failure might be the software crashed, or some issue has occurred.
8. Update IOS
Apart from iTunes, the iPhone's iOS also plays a major role in connecting the iPhone to iTunes. Check for the latest version of iOS and download it to prevent the issue.
9. Update iPhone drivers
You need to check the iPhone drivers on your computer to ensure iTunes is accessible. In Windows, Go to Device Manager > find Apple iPhone> right click on "Apple iPhone"> tap "update software"> Browse my computer> go to C:\Program Files\Apple> select "drivers" folder.
Conclusion
Data backup is crucial to protect your iPhone data. For this, you need to access iTunes. But if iTunes fails to recognize your iPhone, your iPhone data recovery process will be interrupted. Try these nine solutions to let iTunes recognize your iPhone. If all the solutions fail, you need to consult an iPhone data recovery specialist.
Techchef is the Leading Data Recovery Company
Users worldwide often suffer from data loss problems that become a hurdle for them during their working hours. Techchef is the most reliable data recovery company in India, providing the most trusted solutions for Hard disk drives, SSDs, external hard drives, CCTV/DVR, laptop and desktops, and SD card data recovery. We always strive for providing you with up to 100% recovery success rates and make your work hassle-free at all costs.
Contact us at 1800-313-1737 and have a free consultation with our experts on your data loss problems.
Techchef is a leading service provider specialized in Data Recovery & Data Sanitization services across India. The team is having more than 14+ years of experience and provide the fastest, most secure and reliable data recovery and data sanitization services.